Supporting Our Business Community
– Westville, Indiana –
We Care About Our Business Community!
The Westville Area Chamber of Commerce is dedicated to enhancing our business atmosphere, supporting entrepreneurs, and connecting tomorrow's business leaders. We help local businesses in the great town of Westville, grow and provide more information about their members to the public. The Chamber's main purpose is to promote and protect the interests of their business community and act as a lobby in order to discuss further interests or laws to be considered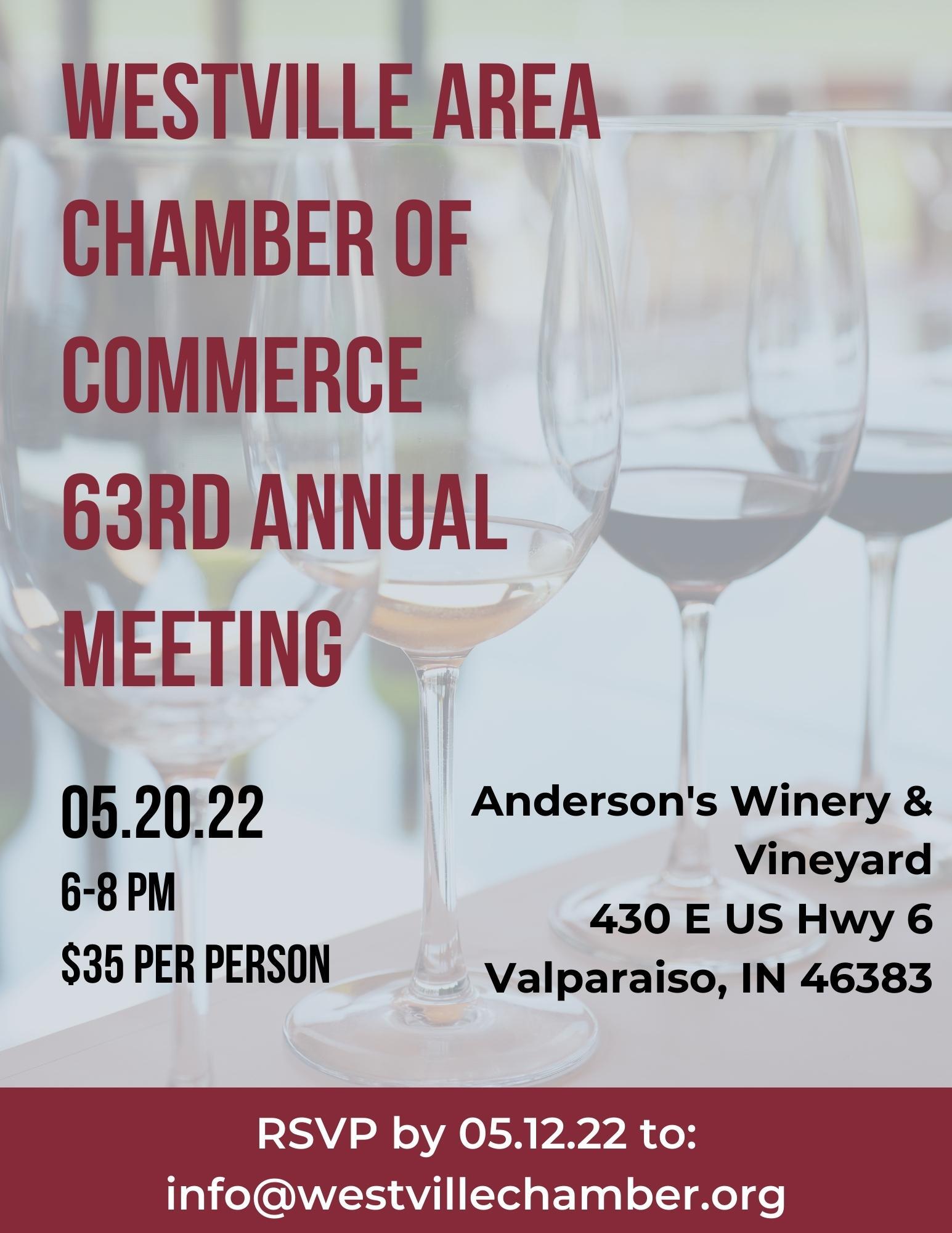 63rd Annual Meeting
May 20, 2022
6:00 PM – 8:00 PM
Join the Board of Directors at our 2022 annual member meeting for a briefing on plans for the coming year. Hear more about what the Chamber does for our members and how you can become more involved. This is your opportunity to give us feedback and let us know how you think we're doing. We value your input and want to know what you have to say.
Enjoy wine, beer, and hors d'oeuvres and listen to great music while meeting other community business owners and leaders.